Robert Sanders Pettigrew, Jr.
1928 - 2021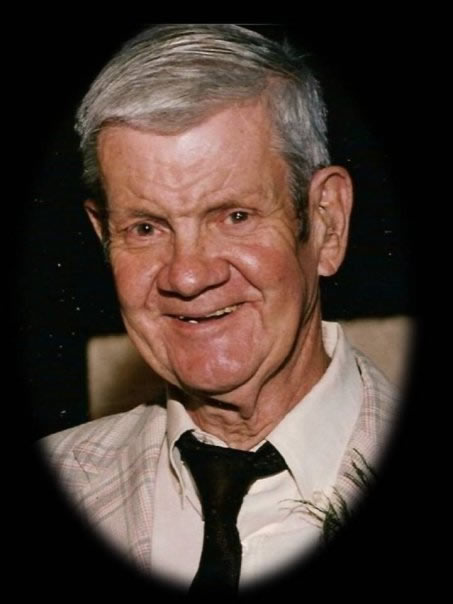 Robert Sanders "Sandy" Pettigrew, Jr., 93, husband of the late Ina Jeannine Woodhams "Jean" Pettigrew, passed away peacefully at home on Christmas Eve, December 24, 2021.
Born October 2, 1928 in Marion, South Carolina, he was the son of the late Robert Sanders Pettigrew, Sr. and late Gladys Galloway Pettigrew.
Mr. Pettigrew was a 20 year veteran of the United States Air Force. He served during World War II, the Korean War and the Vietnam War. Uniquely, besides serving in three wars, he was one of the very few who served in three branches of the U.S. military, the Marine Corps, the Army and the Air Force. During WWII and the day after his sixteenth birthday, he joined the Marine Corps, saying that he was seventeen years old, the minimum age requirement. Several months after his basic training, his real age was discovered and he was discharged. He immediately joined the Army, eventually transferring to the Army Air Corps which became the Air Force. By the time the Army noticed that he was too young to enlist he was already old enough to stay.
Early in 1947, while TDY in Denver, Colorado, he met a cute girl named "Jean" at the roller skating rink. They fell in love and married that same year. Over the next nine years they made their home wherever the military sationed them, Roswell Army Air Field in New Mexico, Topeka Army Air Field in Kansas, Barksdale Air Force Base in Louisiana and Hahan Air Base in Germany.
In 1956, after his tour of duty in Germany was complete, he received his new duty station assignment, in his home state of South Carolina at Shaw Field in Sumter. There Sandy and Jean Pettigrew made Sumter their final home, where they raised their family of six children. He was a mason and a Shriner.
In 1995, he and Jean, moved in with daughter Babette and her husband, in their home in Sumter, where they were cared for, for the remainder of their lives.
He leaves to cherish his memory, five children, Charline Burger of Dalton, Ga., David Pettigrew (Jenny) of Lexington, N.C., Linda Irick (Phillip) of North Myrtle Beach, Babette Meadows of Sumter, and Brantley Pettigrew of Nipomo, California.; six grandchildren, Rebecca Jeffo, Lorie Joy, Frances Vincent, Lee Burger, Wesley Burger and Christian Amos; and eleven great grandchildren.
In addition to his parents and a son, John Ashley Pettigrew, he was preceded in death by his loving wife Jean, with whom he had been married for seventy years. He missed her so very much and wished to be with her again. Four years after her death, he was united again with the love of his life, his soul mate, Jean on Christmas day, 2021.
He also leaves behind his life-long friend, James "Sleepy" McColl of Florence, S.C. He and Sleepy grew up together in Marion from first grade through high school and remained close friends throughout their lives.
Graveside services will be held at 1 P.M. Friday at Ebenezer Baptist Church Cemetery in Florence with Rev. Dr. David Richardson officiating.
Mr. Pettigrew will be buried next to his wife, Jean, in the Pettigrew Family section of the Ebenezer Baptist Church Cemetery in Florence, South Carolina.
The family will receive friends from 5 P.M. to 7 P.M. Thursday at the Elmore Hill McCreight Funeral Home.
Memorials may be made to a charity of one's choice.
On-line condolences may be made at www.sumterfunerals.com.
Elmore Hill McCreight Funeral Home & Crematory, 221 Broad Street, Sumter, is in charge of the arrangements (803) 775-9386.